There are many people who are passionate enough to earn six figure amount for the weekend's work, boost their employability and also future proof their skills. If so, then it becomes essential to consider attending the hackathon seriously.
Its rise
To participate in it, the person does not have to become a hacker. It actually helps technical professionals to come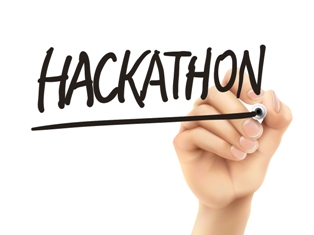 together, create teams and pitch them against one another for over 1-2 days. The aim here is to develop something new or to solve some complex and tricky issue, but in an innovative and unique way. This can probably be an app, new business model or robot or just about anything!
With start-ups becoming much more common, hackathons can be found to enter the mainstream, since businesses are eager to come across new innovative ideas and exciting products or identify and recruit the talented digital techs.
How businesses benefit from it?
The tech industry is stated to be the major area where about 1/3rd of the hackathons took place last year. As a matter of fact, regular hackathons are hosted by few of the biggest player in this domain. IBM is found to use them as portals meant for the digital professionals to work on interesting data and initiate new projects.
With new technologies re-defining business models including working ways continuously, no longer are hackathons limited to tech domains. P&G is currently running the 'Lady Problem global series' to sort out lack of women power in technology.
The truth is that numerous benefits are derived by small and big businesses, across diverse industries by using hackathons. There are different kinds of people with different thoughts who come up with innovative ideas and prototypes. They are even termed to be a fabulous ways to test as well as derive feedback on new services or products, to offer valuable insights to the business from the outsider's perspective. At the same time, they help to enhance brand awareness and develop community surrounding the specific market or technology.
7 ways to attend to boost individual employability
Once the benefit of running hackathons have been understood from the business perspective, it is necessary to now find out the reasons why tech jobseekers are to consider attending it and how it can boost the individual's job profile, CV and help develop skill set.
Assured enhancement of existing soft skills and can learn new and innovative technical skills: A safe environment is provided to the individual to carry out experiments with new tools and technologies. There are also available mentors and workshops to provide assistance to create new technical skills. Also is offered the opportunity to help brush up those crucial softer skills learnt earlier like communication, collaboration and presentation skills, but within a safe and secure environment. It does offer an intense environment to work and a social event when creating solutions with the others that a great and fabulous bonding experience is enjoyed. This way, the individual can fine tune his/her leadership and team working skills. These are undoubtedly assets which are reportedly sought by employers in their new recruits.
Knowledge derived in low risk environment: Getting involved in much riskier projects through it is quite easier. Also a different approach can be come up with to tackle any problem that is otherwise not possible to be done and managed in real world scenario. Moreover, the individual does to have to face the pressure of line manager. The one on the line for the person is earning respect, pride and new skills that can be taken home with great delight!
Develop successful network: Hackathons are described to be networking goldmine. Ranging from identify new career opportunities with companies which support such events to getting connected with individuals with similar thinking in the team as well as during breakout sessions, several ways are present to be noticed by the potential employers.
Gain new experience to turn concepts to useful strategies and actions: Majority of the hackathons are stated to be focused upon a single core concept, while the teams get judged upon their capability to convert the concept into successful deliverable action or working prototype. Those who work at a particular product lifestyle stage in day jobs can find it to be a wonderful way to understand and get involved in every stage, right from design to deployment.
Enhance problem solving skills: It can offer individuals with an intense experience, thereby improving their problem solving skills and stretch its limits. The person also learns to focus on the core aspects of the job and to work fast. He/she also becomes flexible in approach and more adaptable to situations. But before attending, it will be essential to pre-define ideas.
Develop experience related to different industries: The person gets the opportunity to find out how different issues are tackled by industries belonging to different domains and to come up with new, innovative and valuable, workable ideas. Also, there is learning on different platforms and technologies used, including new coding language.
External recognition: With increasing expertise in coding or any other profile, it is quite natural for the individual to be recognized by the others in the team and companies. They can demonstrate their ideas, skills and innovativeness and stand out, in the otherwise crowded tech community.
It is necessary to understand that each one is different, with aiming new developers and others at experienced coding professionals, while the majority runs for more than couple of days. It can be somewhat a challenging task to participate in it for the initial time. But there is no need to panic, since hackathons are real fun, relaxed and helps all the participants to overcome their nervousness and innovate new things with others within a secured and safe setting. It also helps to harness new relationships and skills. The participants are also able to learn much faster and manage to develop their career in the field of technology, thereby getting better career opportunities.