For years, golf has been considered a sport limited only to the rich elites. Now that golf is becoming an activity enjoyed by people of all social and economic backgrounds, clubs are relaxing their rules when it comes to who's welcome on the golf course. There is also an ongoing debate of dress code, as some consider these strict rules to be a thing of the past while more traditional golf enthusiasts insist on keeping it "the good, old way".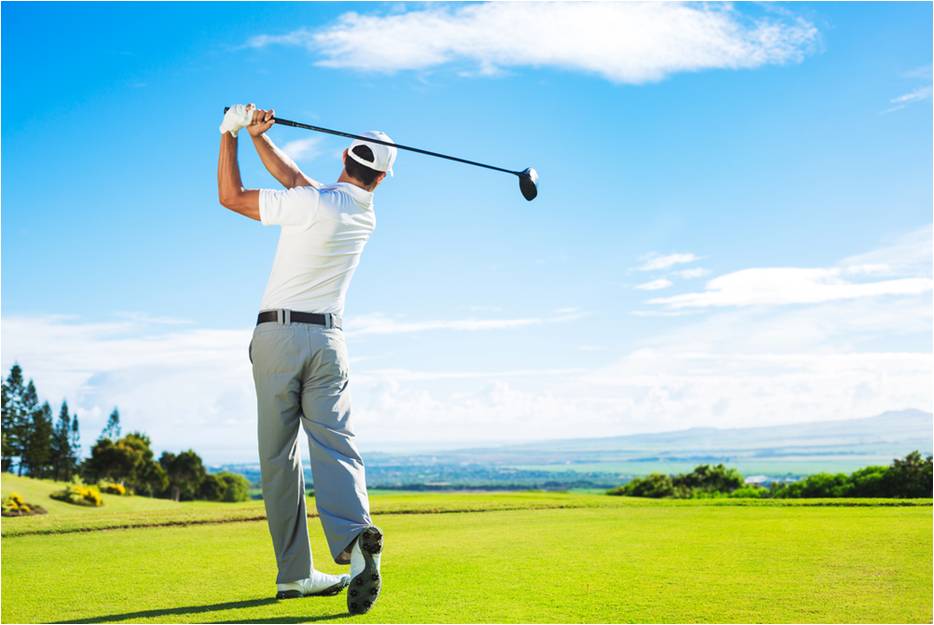 If you're considering taking up golf, rules on how to behave and what to wear at a golf club shouldn't discourage you from having fun and enjoying everything golf has to offer. There are golf courses which actually don't have any specific dress code. Generally, the more expensive the game, the more likely the golf club requires specific types of clothes. You can always contact the club owners for information on their dress code policy.
Follow these most common dress code rules in the world of golf and you won't have anything to worry about at your first visit to any golf course:
Golf dress code for men:
Typically, male golfers are expected to wear golf slacks or shorts, a collared shirt and an optional sweater. Sleeveless shirts and T-shirts might not be acceptable. Beach shorts, tracksuit bottoms and hoodies may also be frowned upon. When it comes to footwear, you may be required to wear golf shoes with soft spikes or plastic (non-metal) golf cleats. You can visit online stores to see what is currently in offer for golf wear, including high quality golf shoes by TheGolfSociety.
Golf dress code for women:
Standard golf clothing for female golfers includes slacks, shorts, skirts or skorts. Their length must be below mid-thigh but above the knees. Ladies should also wear a collared shirt with an optional sweater. Golf shirts should be neatly tucked into the golf slacks or shorts. The footwear for women is the same as for men. Sandals are usually unacceptable.
Knowing these rules will get you into any golf club and will also make you look more chic and feel more comfortable on the course.