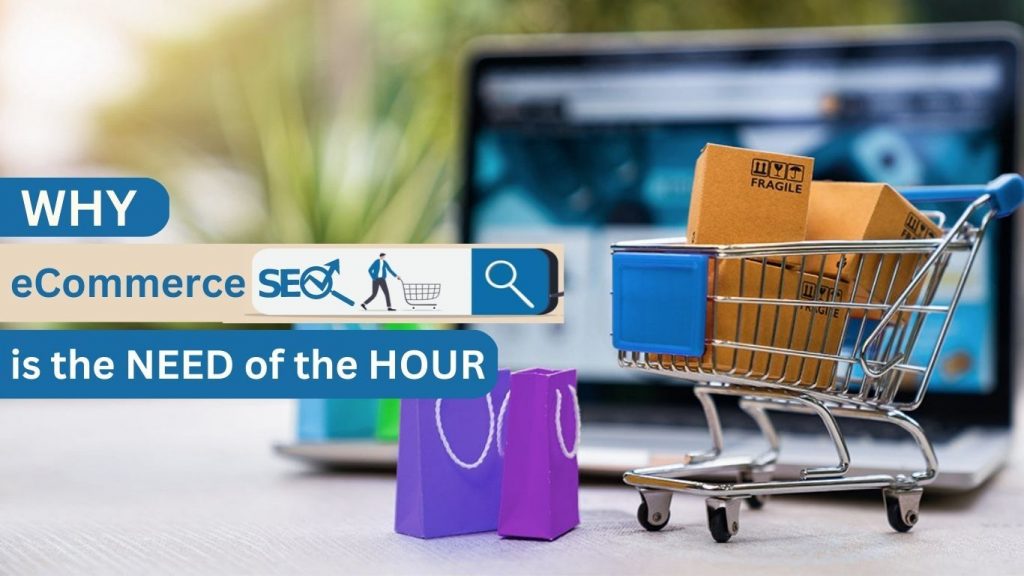 Are you anxious regarding your eCommerce website's page rank on search engines? Despite having quality products are you still unable to compete on the digital platform?
Does your eCommerce website tick all the boxes of correct SEO practices which are vital in improving your website performance?

If your business or website is struggling to deal with the aforementioned questions, it means you require a flawless and effective SEO marketing strategy for your eCommerce business.

The relevance of physical distance and proximity is reducing with the increase in internet penetration rate which currently stands at 59% according to research.

The advent of technology and the age of information has given rise to online platforms which no longer consider business a physical form of economic activity.

Most people with their unique and entrepreneurial skillset have utilized the power of the internet as a communication superhighway and have launched their products or service among the digital masses through online channels.

The covid-19 pandemic was the typical driving force behind the increase in eCommerce businesses as this business form has taken physicality out of the equation and presented the owners with a hassle-free and lucrative solution.

According to the reports, eCommerce sales are projected to reach the glorious figure of $7 billion U.S. dollars which shows the astounding viability of this form of business and the tremendous scope in the form of revenues generated.

Furthermore, if we talk about the Indian scenario, reports state that since the inception of the 21st century till date, more than 20,000 eCommerce companies have registered themselves.

This data may look inspiring but the catch is, the data narrates the story of a highly competitive market where without proper channels and processes of marketing it's difficult for an eCommerce business to consolidate its position and build its brand value.
SEO practice helps businesses like eCommerce to improve the relevance of their web pages for users as in the era of information overload chances are very high of them landing on a plethora of irrelevant pages and exhausting their interest and desires for that particular product or service.

Let's look at some of the most pivotal techniques of SEO which not only make eCommerce websites relevant for the users but overall improve their positions; to bring a generous amount of organic traffic and revenues for the concerned business.

1. Improving the Quality of Content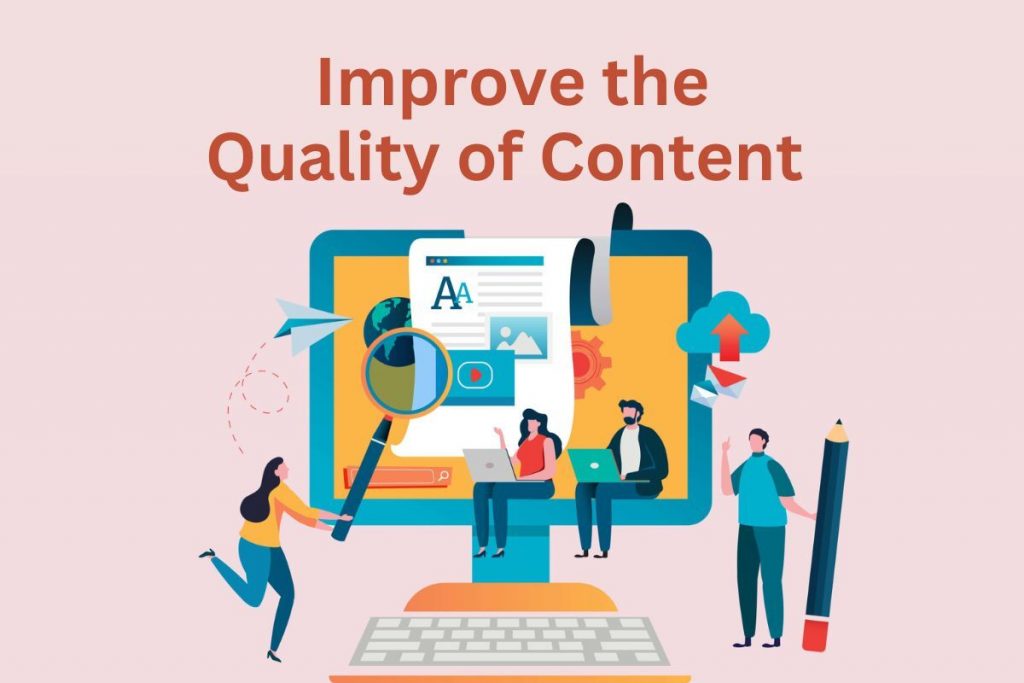 In the language of digital marketing, content is regarded as the most crucial key and SEO explicitly deals with this aspect in its process.

Numerous eCommerce websites face the intimidating task of making their websites rank among the top pantheon of search engines.

Research states that 99% of users click only on the website listing on the first page of Google for their concerning search queries.

The stats are a self-evident fact that if eCommerce websites miss the trick with their SEO content strategy it can foil their plan for high business growth and sales of their products or services.

To drive organic traffic towards an eCommerce website, SEO focuses on the creation of engaging and unplagiarized content because it is the content that provides a captivating description and identity to the product and service.

Furthermore, the creation of relevant content along with compatible title tags and meta descriptions are the significant pillars of on-page SEO which helps eCommerce websites to achieve page ranks in the top tier and accumulate online traffic of organic searches.

Data states that 57% of marketing executives wholeheartedly believe that on-page content development is the most effective SEO tool for the viability and brand value of their eCommerce business.

E-commerce websites sometimes may not consider quality content useful, as it's a time-consuming process and requires a particular skill set, but it's the foundational pillar of SEO practice.

As, the website's visibility and traffic depend only on its content because it's the only thing that users interact with, to understand the peculiarities of the product or service that the respected website is offering.

2. Optimising Keyword Research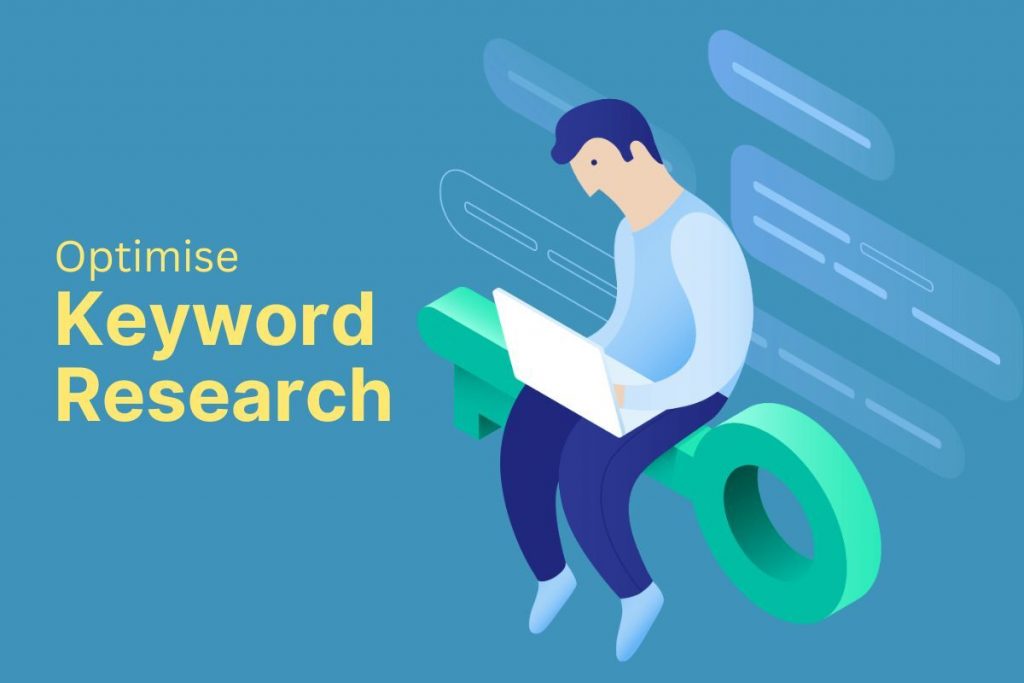 E-commerce websites, despite creating quality content, often forget to implement the keyword strategy for their products and services, which makes them lose the edge over their competitors.

The search engine algorithm works on specific search queries and ranks websites based on that particular keyword search prominence.

For example – If a user searches for the 'Best Mango Pickle in India' the eCommerce website with this exact particular search query with higher keyword search prominence in its webpage will get displayed, and chances are that the user will choose or visit any website from the initial searches only.

SEO assists in this scenario, as it analyses the website's search queries through analytical tools, to make websites focus on specific keywords which are leading them to larger traffic.

When an eCommerce website understands and interprets its big data it gets to know which particular keyword prominence it needs to increase to improve its page rank.

3. Attention is a Scarce Resource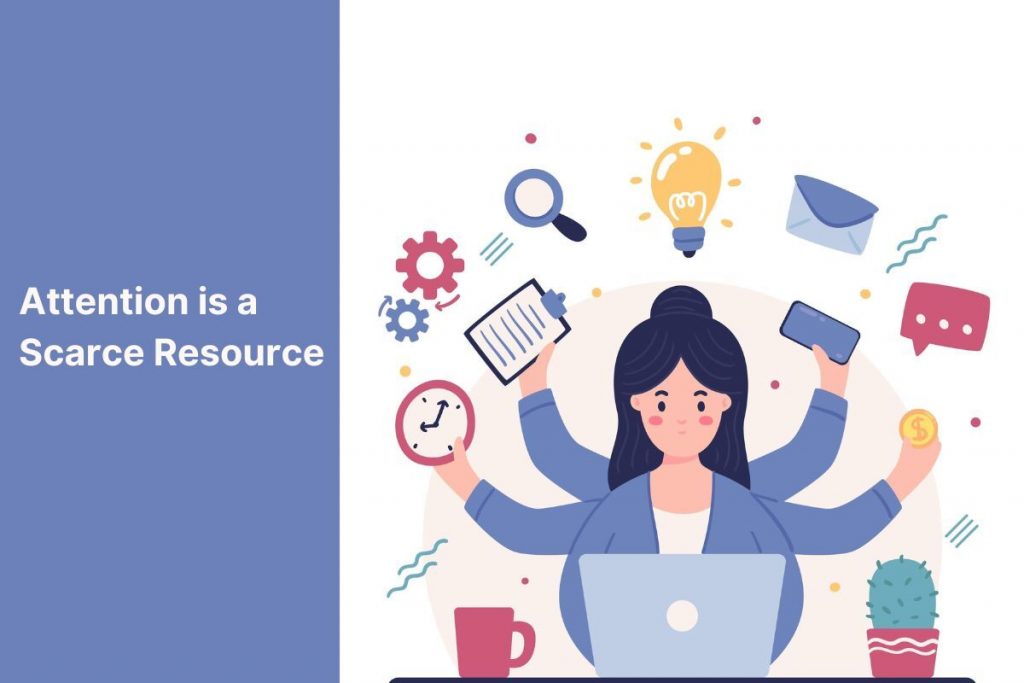 Information overload in the era of technology and the fast-paced internet has led to a drastic decline in an individual's attention span which according to a news report has gone down to 20 minutes in teenagers and adults.

As attention in the 21st century has become a scarce resource eCommerce businesses need to improve their marketing strategy accordingly.

In reality, if the internet is a market and the users surfing are the potential customers, firstly eCommerce websites need to attract customers through higher page ranks.

Once a user has entered their website they need to keep him or her engaged by presenting crisp and visually appealing content as it will help in increasing revenues for the websites through improved and higher conversion rates.

Various third-party reports have suggested more than 54% of the population makes daily google searches and most of the attention gets absorbed by the first few websites ranked on the first page.

4. Linking Pages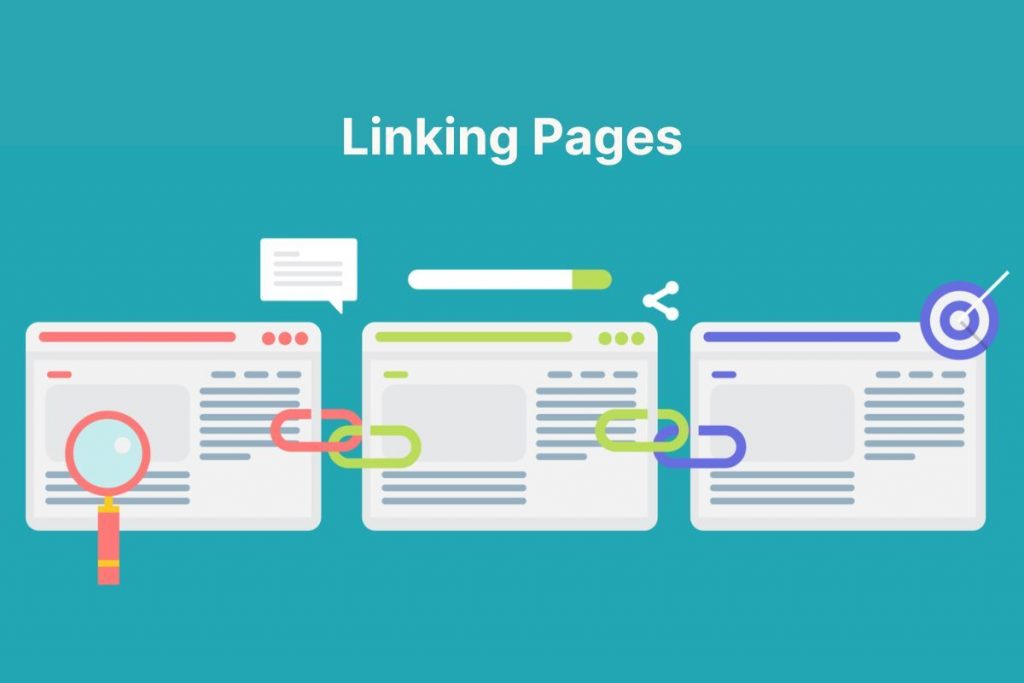 According to a news source, it has considered link building and popularity are the most used criteria by Google to rank the concerned website's search queries.

SEO for eCommerce sites is crucial because it prepares an eCommerce website for internal, outbound, outgoing and backlinks with the posts or blogs it builds as it gives search engines a positive signal as well as increases their domain authority.

As it is said that the higher the domain authority, the higher will be the page rank, ultimately leading to greater traffic and increasing revenues for the websites.

5. Reviews Generation
E-commerce websites in their quest to understand the pulse of the customer needs to dive into consumer psychology.

SEO helps eCommerce websites build a platform for reviews and analyze it to make their websites, product and services better, ultimately enhancing the website's user experience and improving their conversion rates.

Concluding Remarks!

The SEO techniques mentioned in this blog believe in instilling trust among eCommerce businesses to go for an SEO strategy where the re-designing of traditional approaches under the lens of digital will help their website to transform their marketing into a formidable force of lead generation and surplus revenues.

So, what's going to be your SEO strategy for your eCommerce business?