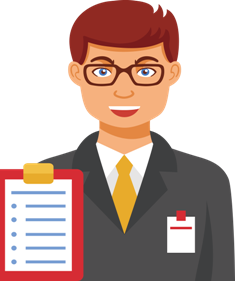 For non-citizens and lawful permanent residents applying for adjustment status to be eligible to work in the United States, they are required to prove eligibility to work in the country through a work permit, officially called Employment Authorization Document (EAD).
Proving legal employment status is a shared responsibility of the employer and the employee. Employers are required to prove the legality of their employees, and employees need to submit the work permit prior to employment.
A work permit is required for foreign workers who are allowed to work in the United States. These categories of non-citizens include permanent immigrant workers, non-immigrant (temporary) workers, and student/exchange workers.
How to obtain a work permit?
The application process for EAD is pretty simple: fill out the application form; attach photos, fees, and additional supporting documents; and submit to the application to US Citizenship and Immigration Services (USCIS).
Some prominent NYC immigration lawyers at coreyleelaw.com have stressed that while the EAD application process is straightforward, making sure that you are eligible is a different thing. Lawyers also remind applicants that a work permit is not the same as a work visa, such as H1B, which is a more complicated process.
What are the steps to obtaining a work permit?
1. Fill out the application form (Form I-765)
Visit the USCIS website and download the work permit application Form I-765.
Fill out the Form I-765 with the required information, such as name, contact details, etc. For Question No. 12, make sure to indicate your last entry to the US, whether you exited and entered after a short vacation abroad. Also, indicate your visa type for the "Manner of entry." For Question No. 16, you will need to refer to the Instructions for Form I-765 to determine which eligibility category you qualify. Make sure to carefully read the instructions and category definitions.
The following are the general categories of foreign workers who are eligible to apply for EAD:
Asylee/Refugee Categories (and their Spouses and Children)
Nationality Categories
Foreign Students Categories
Categories for Eligible Dependents of Employees of Diplomatic Missions, International Organizations, or NATO
Employment-Based Nonimmigrant Categories
Family-Based Nonimmigrant Categories
Other Categories
2. Attach proof of eligibility for EAD
Once you've determined your eligibility category, you'll need to attach copies of evidence of your status as supplied in Question No. 16. For example, if you applied as a fiancée of a US national, attach your K visa and evidence of your admission, such as copies of your passport, Form I-94 or other travel documents. However, for this specific EAD application, you can only use the work permit during your 90 days and it cannot be renewed. Some categories, such as this example, have specific conditions so make sure to read the instruction form well.
In case you have applied for adjustment of status alongside the work permit application, you don't need to attach proof of eligibility. USCIS will automatically figure out your eligibility based on the application you submitted.
Make sure to submit all the requested proof of eligibility as per instructions along with your application. Failure to submit or lack of evidence may lead to rejection or denial of your application.
3. Pay the exact filing fee
At present, the EAD filing fee is $410.00. However, the fee amounts do change frequently, so make sure to visit USCIS official fees schedule to get the latest rates. Some categories of applicants may not need to pay the fee. Read through the instruction form to see if you're included.
Payment can be done by money order or check (for paper application), or credit/debit card or electronic fund transfer (for e-filing).
4. Assemble and submit an application
Once you've completed the form, assemble the documents in this order: filing fee, properly accomplished and signed application form, and supporting documents, such as proof of entry (I-94, Arrival-Departure Record, and other travel documents); government-issued ID with picture, name, and date of birth; and photographs (two identical color passport-style photographs).
You may submit the application by mail or electronically (e-filing). If sending the packet by mail, read the filing locations for Form I-765 for the updated list of mailing address. Take note that there are specific addresses for specific categories. For e-filing, you will still need to send the supporting documents via mail.
Before sending your application, make sure you have a complete copy of everything in it for your future reference.