A successful dental implant surgery is not only dependent on the clinical skills of the surgeon, but also on the patient's health status and other factors before and after the surgery. Some of these factors are the patient's adherence to post-operative instructions, smoking habits, rest, use of medication and diet. These factors can impede the expected healing of the intra-oral wound incurred during the surgical procedure.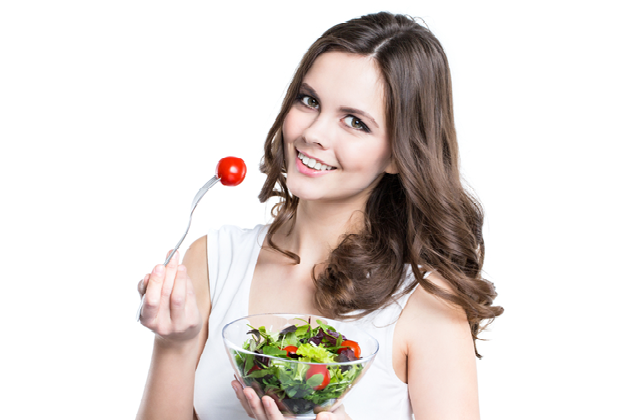 Your diet plan after a dental surgery can prolong the healing process or completely hinder it. So it is quite vital to choose the right diet plan to ensure a fast and smooth recovery process. There are guidelines that will help you select meals for your post-surgical recovery.
The right selection of meals includes meals with essential nutrients to provide the needed nourishment for your body. These meals contain the right amount of calories, vitamins, proteins, fibre and other nutrients that will help you heal faster, and promote weight loss.
This article contains meal ideas capable of enhancing healing after tooth implants.  
General Diet Plan Instructions
There are basic instructions regarding your eating habit you should adhere to in order to facilitate your healing after the surgery.
Foods you need to chew are not advised immediately after your surgery. For the first week post-surgery, it is recommended you take liquid foods. Blend your foods until they become liquid. You should make do with drinking from a child's feeding glass or a spoon.
Foods should be properly seeded and chunks removed in order to prevent them from getting stuck on the wires in your mouth.
Maintain proper hygiene, and prevent possible infections by properly cleaning your mouth after every meal.
Your body needs enough calories and protein to fight off infections and heal its wounds, so it is important to eat enough food. It is not the best time to worry about gaining weight, thereby eating less food. You need to eat well enough for your body to have a rich supply of essential nutrients.
It is important to eat a balanced diet in this period. Eat meals with adequate proportions of proteins, calories, vitamins and minerals.
If you are unable to eat meals with an adequate supply of necessary nutrients, you should take supplements containing different vitamins and minerals.
You can get extra caloric values from simple deserts, sweets, supplements and fats.
Meal Ideas
Below are meal ideas for post-dental surgery recovery:
Fruits and Vegetables
Fruits and vegetables provide the body with adequate vitamins that are vital for normal body functioning. Below are ideas that will help you to maximize your fruits and vegetable intake:
Consume up to seven or more servings of properly cooked vegetables and soft fruits daily. The vegetables are cooked in order to soften them, as this will prevent injury to the wound.
Dark-green vegetables are healthier and richer nutritionally, so it is best if you consume more of them.
For every serving of vegetables and fruits, the vegetables should be more.
Consume foods made from fruits or vegetables such as smoothies, canned fruit or applesauce.
You can also take soups made from leafy vegetables, with very little sodium content. These soups should we properly cooked and allowed to cool before serving.
Vegetables like broccoli, turnip and carrots can be prepared into different varieties of meals.
Grains
Meals made from grain products help your body with the needed calories and fibres for optimum performance. Below are ideas that will help you make the best out of various grains:
Six to eight servings (depending on your sex and age) of cereal, bread, or rice is recommended for daily consumption.
Low-fat grains are highly recommended, and you can easily achieve this by serving oatmeal, porridge or any other cereal that has no fruit or nut.
You can try small-shaped pasta or noodles served with vegetable sauce.
Meats
Choosing the right types of meats will enrich your body with proteins. You should have at least 4 servings or meats or meats substitute every day.
Fish, eggs, meat and poultry all are classified as meat.
Meats should be properly cooked until they become soft. Put the cooked meat in a blender, and blend until they are liquefied.
Raw eggs can lead to food poisoning, so it is best to avoid them. You can use egg product instead.
Ensure you blend your cottage cheese and melt-processed ones before you use them.
Stay away from strong meats or fried ones.
In conclusion, the meal suggestions presented above will help you decide what is best for you in order to heal faster after a dental implant. It is important you confer with your dentist or doctor if you are confused about anything.