Before buying a car, you would have to make a couple of decisions – pick the model and make of your preferred car as well as decide on either buying a used car or a new one. One of the other decisions you would have to make is determining if you would like to pay cash for the car purchase or if you would be financed from a loan.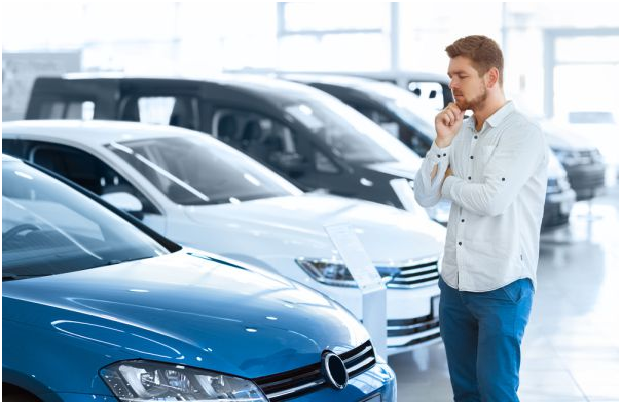 Most car buyers today are going with second-hand car unit in place a brand-new one -however, there are advantages and disadvantages to buying either.
In order to help you make the decision between buying a new car or a second-hand unit, especially if you are buying your first car, we will highlight the advantages of both.
The Advantages Of Buying A New Car
Simple purchase process
Buying a new car is much simpler than buying a used unit -you can walk into a dealership informed the sales rep about the model and the specifications you would like to purchase and then sit back, relax and watch them do all the work. With a used car, you would have to do the work yourself – browse through different car lots or check online and private seller listings and so on.
Low emissions and higher fuel efficiency
Car companies are constantly working to make new car models that are eco-friendly and fuel efficient. So, when you buy a new car, you are guaranteed a more efficient model as opposed to a used car -which result in long-term money savings.
Latest technology
New cars come with new technologies integrated. This could be improved cruise control for better driving experience or more fuel efficient engines.
Brand-new
This is a no-brainer-the major benefit of the new car is that it's never been used. What this means is, it has no accident, hasn't been badly used, no wear and tear, clean history and of course that new car smell.
Warranty
Brand-new cars come with long-term warranty is -some of them for more than five years. In addition, they are less likely to break down, which is the major reasons why manufacturers give such a long warranty.
Custom specifications
When you buy a brand-new car, you can have a custom specific requirements included -it could be the colour of the interior or the inclusion of the particle technology. This option is not available with second-hand unit which are sold – as is. If you would like more customisation options with your car, then purchasing a new car will be the best deal for you
What Are The Advantages Of Buying A Used Car
Variety
Buying a used car gives you countless options -you have thousands of models, makes and the year produced to choose from. If you would like an older feature or model, especially one that is no longer made you can only find it as a used car
Low -Cost
Used cars are sold at lower price points which can offer better overall value. Especially if it is purchased from a private seller without the help of a dealer. However, you may not have the option of returning it if the deal ends up being a bad one.
Purchase options
When buying a second-hand unit, you have the option of either buying from a private seller, (which will save you cost on dealer fee) or buying from a dealership a certified pre-owned vehicle. In addition, you have better financing options.
Purchasing from the dealer means that the dealership can offer to take on repairs and maintenance(for a fee), which is the easier option. If you buy directly from a private seller, you deal with the owner directly and save on any fees that come with dealership purchases.
Lower car insurance rates
The cost of coverage when buying collision and comprehensive insurance policy is lower with used cars. Alternatively, you could just opt-out of getting collision and comprehensive coverage and make repairs to your car, which could save more money.
Lower depreciation rates
This is probably the biggest advantage of owning a preowned car, you do not experience the significance financial depreciation that comes with a new car. New cars lose about 20% of its market value as soon as it is purchased – after three years, most new cars would have a value of less than half of the original price. This can be avoided with the purchase of a second-hand unit.