When you replicate or copy someone's idea and show it as if you created it entirely is called plagiarism. People do this all the time and even on purpose.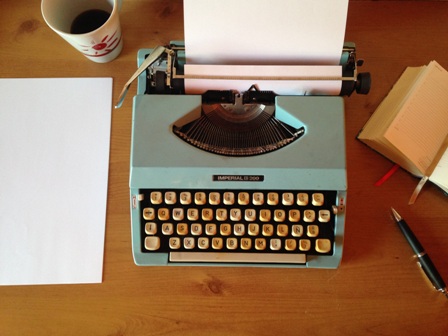 Sometimes they copy and paste the whole content from any site directly in their essays without any footnote or quotation marks. They download or even buy an essay on the Internet.
Plagiarizing contents or essays is considered cheating and is taken seriously by schools and universities. Instructors just want their students to create unique essays based on their knowledge and concepts. Young people are learning for the future because you never know what may come in handy someday.
It is a good thing that a plagiarism tool was invented and is being implemented to be used by teachers and instructors to check their student's works or essays. A great example of such tool is PlagiarismCheck which proved to be reliable and effective in detecting plagiarized contents.
6 Effective Ways of Avoiding Plagiarism
Cite – which means referring to a source you are quoting. it is one of the most effective ways if you are to avoid plagiarizing. It is quite simple. However, if you did not cite properly it may cause plagiarism.
Paraphrase – which means giving the meaning of the source in another form. this method makes you think critically but the outcome can be satisfying. You should construct the copied words or phrases to make it your own, and you should use quotation marks.
Quoting – means repeating the words from the original text. If you are quoting a phrase, use it as the exact same way that it appears. Seriously, being misquoted gives you a hard time. This method may take some of your time, but your efforts will eventually pay off. However, quoting should be done the right way if you are avoiding plagiarism.
Referencing – means acknowledging the original source. Including some reference may be one of the most effective ways to avoid being caught by a plagiarism tool. In reference, the guidelines format should include the date of publication, source, author(s), and title.
Citing Quotes – citing some quotes is not the same as citing a paraphrased material. This normally involves adding some paragraph numbers, or page numbers.
Citing your own Materials – if you created a research paper some time ago and decided to use it in the future it is considered as self-plagiarism. However, it is your own work and no one can do anything about it because it is your own knowledge creativity.
Differences among Paraphrasing, Quoting, and Summarizing
These ways of making someone's work your own have their differences involving the familiarity of your work and the source.
Paraphrasing – involves making a channel from the source and making it your own. Paraphrased materials are normally smaller than the source, taking some broad statements from the source while you reduce it marginally.
Quotations – should be the same as the original, with the use of a thin section from the source. It should match the whole document and it must be accredited by the main author.
Summarizing – it usually involves making an idea your own, this includes the key points. Summaries are normally shorter than the source's overview.
Seven Writing Essay Tips 
Pick a topic.
However the topic you pick or acquired is assigned, the bottom line is that you define the purpose for this essay. Should it be informational? Or persuasive? Once you decided, try to correlate it to something that interests you. This way you get to write with passion and bring the topic to life.
Prepare an outline or diagram of your ideas.
Organizing all your ideas and thoughts before writing your essay is a crucial step. By jotting down your ideas on paper, you would be able to plan and thoroughly layout the connections of these ideas. This, in turn, would give you a proper outline and well-organized links and chains of ideas when you are writing.
Write your thesis statement.
After the initial steps of choosing a topic, and organizing your ideas you now generate a thesis statement. This statement would explain to the audience the point of the essay. A Thesis statement will have two basic parts, The first one, stating the topic and the second one, stating the point.
Write the body.
This is the part where you describe your main topic, explanations, and also arguments. The main ideas that you will write will be in isolated sections of the body.
You can start by using one of your main ideas in the introductory. Then follow your supportive ideas in a basic format. You may reserve spaces or lines that you can come back and insert your detailed samples later on to solidify your position.
Write the introduction.
After writing the initial steps and developing them, you now must formulate your introduction, this part should attract your reader's attention and show the main focus of this essay.
Write the conclusion.
This gives the closure of the focus and summarizes all the ideas while implementing a last perspective on the topic. This is usually made up of 3 to 5 sentences and solidifies all the topics and points of your thesis.
Add the finishing touches.
Varying and checking small details is essential after you have done with your essay. This assures you to check for possible errors for the true final form of your essay.
 Conclusion:
We hope our simple outline gives you valuable information into writing your essay and empowers you to avoid common plagiarism. Enjoy and start writing!