Keeping our family safe from harm is not always as easy as we hope it will be.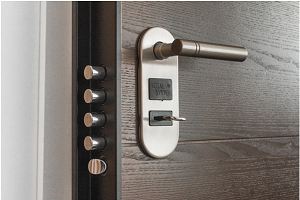 There are outside influences and factors that we cannot control. If you are not using the appropriate tools and equipment to create a safe and enhance your environment, the odds are stacked against you a little unequally. While you cannot put them in bubble wrap and keep them away from everyone and everything, there are a few things that you can do to provide an added layer of safety to their lives.
Install a Home Alarm and Security System
Alarm systems are created to keep intruders out and have been designed to do so much more in recent years. In fact, today's manufacturers are offering a wide range of innovative home alarm systems options and features for homeowners. Internet based solutions can give insight into your home and the status of entry points and interior locations via an online application.  The addition of cameras provides visual alerts as well.  You can pick and choose which type of system will meet your personal needs and preferences. These systems usually offer a direct connection to your local police and fire stations, so not only are you made aware of any danger immediately, but the authorities will be at your side quickly too.
Install a Carbon Monoxide Monitor
Unfortunately, there is more than one type of intruder that can enter your home. This intruder can also cause harm to the health and safety of everyone that resides there. Unlike a physical intruder that enters the property and can easily be seen, this cannot be seen at all. This is because it arrives in an invisible, odorless gas form. So, the only way that you can identify this type of problem is to install a carbon monoxide monitor. Carbon monoxide monitors are designed to sound an alarm when it senses a certain level of carbon monoxide in the air. This gives the family an opportunity to get to a safe place until the source of the leak is found. It is recommended that these detectors be installed in more than one room. Identify the high-risk areas, like those in bedrooms and near your furnace, and install a monitor there.  Ideally, you would have one in every room or one that has coverage for a larger area- Rooms where fuel-burning appliance/heaters are set up
Test Alarm Systems Regularly and Devise an Emergency Plan
If you have an alarm system for your home, you are one step ahead of the game. You can feel confident in knowing that you have alerts in place for ensuring your family's safety. However, once these alarms are installed, you must make sure that you keep them working with regular battery changes and also keep the area around them clear of obstructions. This includes regular dusting so that the filters can read the air around them efficiently.  This will allow them to function properly.  Also, have a plan in place for any alerts that you receive.  A fire alert would merit one plan, while an intruder alert would be another.  Hopefully, you never have to put these plans into action, but if you do, you are ready.
Take Advantage of the Latest Options in Smart Technology
Today, the latest technological advances have offerings for virtually every home, business, and industry. Smart technology has made it possible for homeowners to monitor their home's security remotely from virtually anywhere. For instance, even if you leave home without locking your doors, you can lock your doors remotely via an application on your mobile phone. Modern technology has even eliminated the need for you to answer your door in person.  You can install a smart doorbell and answer via a speaker or camera at the door.  This comes in handy when you need to avoid unwanted solicitation.  It also gives you the freedom to be on vacation and still able to monitor front door activity, appearing as if you are right inside when you answer the ring through your mobile device.
If you want to know that your family is safe and secure, you should start making some of thesechanges today. Fortunately, these are just a few things that you can do to minimizethe risks.