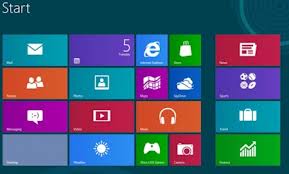 Windows 8 is the current release of the Windows operating system, produced by Microsoft for use on personal computers, including home and business desktops, laptops, tablets, and home theater PCs.

Windows 8 development started before Windows 7 had shipped in 2009.
Windows 8 introduces significant changes to the operating system's platform, primarily focused towards improving its user experience on mobile devices such as tablets to rival other mobile operating systems like Android and iOS.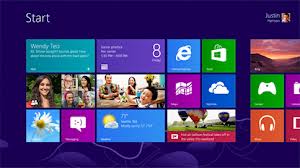 Windows 8 also introduces a new shell and user interface based on Microsoft's "Metro" design language, featuring a new Start screen with a grid of dynamically updating tiles to represent applications.
Microsoft began an advertising campaign centered around Windows 8 and its Surface tablet in October 2012, starting with its first television advertisement premiering on October 14, 2012.


Guide For Using Windows8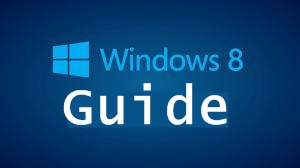 Lock screen

Windows 8 opens on its lock screen, it displays no clues about what to do next. It is straightforward, though.

Just tap the space bar, spin the mouse wheel or swipe upwards on a touch screen to reveal a regular login screen with the user name you created during installation.

Basic navigation

Windows 8 launches with its new interface, all colourful tiles and touch-friendly apps. And if you're using a tablet then just swipe left or right to scroll the screen.
On a pc or laptop you might alternatively spin the mouse wheel to scroll backwards and forwards.

You can also use the keyboard. Press the Home or End keys to jump from one end of your Start screen to the other. Press the Windows key to return to the Start screen.

Quick access menu

Right-click in the bottom left corner or hold down the Windows key and press X for a text based menu that provides easy access to lots of useful applets and features: Device Manager, Control Panel, Explorer and more.

Shutting down

To shut down Windows 8, move the mouse cursor to the bottom right corner of the screen, click the Settings icon and you'll see a power button. Choose 'Shut Down' or 'Restart'.
Some of the tricks available in previous versions of Windows still apply. Press Ctrl+Alt+Del, you'll be see with the same 'Shut Down' and 'Restart' options.

If you're on the desktop press Alt+F4 and you'll be able to choose 'Shut Down', 'Restart', 'Sign Out' or 'Switch User' options.


You Might also like WINDOWS 8 ACTIVATOR
Download HERE