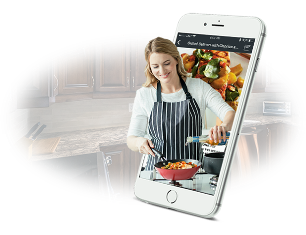 The effectiveness of a workout is hard to underestimate. However, you can make it even more useful with the right approach to nutrition. Extra protein after a workout can improve muscle growth and help you burn fat.
Unfortunately, many people don't spend sufficient time researching the matter and end up stealing the effect from their bodies. If you have the right recipes and blending equipment, making nutritious post-workout smoothies doesn't take too much time but can help your body tremendously. Let's take a look at a few simple recipes.
1.   Strawberry-Banana Smoothie
You'll love this one if you are vegan. But non-vegans can enjoy it just the same. It's an excellent way to fuel your muscles after an intensive workout. One serving has almost 4 grams of protein.
You'll need one banana, 1 cup of diced strawberries (frozen strawberries will do), one cup of oat milk, and one tablespoon of peanut butter.
Put all the ingredients into the blender.
Run the blender until you get a homogenous mix.
Drink and enjoy!
2.   Kale Smoothie With Pineapple And Blueberries
A kale smoothie may not sound exciting, but if you add the right ingredients, it can become truly tasty and exotic. One serving of this delectable smoothie contains a whopping 15 grams of protein.
You'll need two cups of kale, one cup of blueberries (frozen are good), half a cup of fresh or frozen pineapple (canned pineapples have too much sugar), 3 ounces of plain Greek yogurt, and a quarter of an avocado.
The directions are easy. Blend, pour, enjoy!
3.   Strawberry Cinnamon Smoothie
The name doesn't say it all. This smoothie is virtually packed with protein (30 grams) and dietary fiber. It can help you improve your metabolism, grow muscles, and even lose weight. Make sure you drink the smoothie right after you make it. If you let it sit, it will soon lose its tasty properties.
You'll need 6 ounces of vanilla Greek yogurt, eight almonds, ¼ cup of broccoli without stems, one cup of frozen strawberries, ¼ cup of garbanzo beans, ¾ cup of iced green tea, one teaspoon of flaxseed, and a dash of cinnamon.
Put all the ingredients into the blender and mix
Sprinkle cinnamon on top
Enjoy!
4.   Coconut Smoothie With CBD Oil
From treating acne to relieving depression symptoms, CBD oil has numerous benefits. Adding it to a post-workout coconut smoothie will improve the taste. Don't shy away from using this one. It's virtually packed with healthy ingredients.
You'll need 1.5 cups of coconut water, one cup of milk, half a lime, one ripe avocado, ¼ cup of basil, 1 tablespoon of honey, half a teaspoon of CBD oil.
Pour 2/3 of your coconut water into the ice cube tray and allow it to freeze.
Pour the milk into the blender and add lime juice, avocado, basil, honey, oil, remaining coconut water, and a dash of salt.
Add coconut ice cubes and blend the mixture.
Enjoy immediately before the ice melts.
5.   Coconut And Banana Smoothie
If you've just returned from a sweaty workout, your body screams for quick rehydration. This smoothie has about 7 grams of protein per serving and plenty of dietary fiber. It's amazingly tasty too!
You'll need, 12 ounces of coconut water, one ripe banana, one tablespoon of almond butter, half a cup of plain Greek yogurt (preferably non-fat), 1 teaspoon of honey.
Mix all the ingredients in the blender and add a dash of cinnamon if you like. You could also throw a few ice cubes into the mix in order to improve the hydration properties while enjoying the coolness.
All these smoothies take only a few seconds to make as long as you prep the ingredients beforehand. Try a couple of them and your body will be thankful.