Very few things can compare to having your site go down temporarily and finding out only when you get a feedback email from a disappointed visitor. Website downtime can significantly affect the reputation of your brand, give first time visitors a bad first impression, and cause you to lose customers, sales and even affect your hard earned search engine rankings.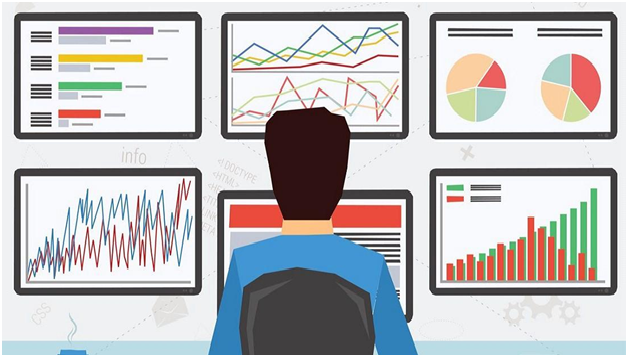 While maintaining constant website uptime may be out of your hands, you can put website monitoring in place that will alert you when your site is down so that you can take steps to fix it.
What Is Website Monitoring?
Not too long ago, monitoring your website uptime was a complex process, but advancement in technology has made it easy for everyone to monitor their site status.
These days, there are a wide range of monitoring tools you can use to monitor virtually every aspect of your website, from vital metrics to website health, site traffic, and a host of other factors. These tools let you know when you site is down, helps you determine the cause of website downtime, and in some cases, proffer suggestions you can use to resolve website downtime problems. These tools also help you allocate critical server resources and provide options for server scalability, so that you can save money without affecting the efficient functioning of your website.
In this article, we will be looking at five of these essential website monitoring tools that will help you stay on top of your website's uptime, and ensure that not only is your website performing efficiently every hour of the day, but that you are immediately alerted in the event of a website failure.
It is also important to point out that website monitoring works hand in hand with data protection, as this will help you recover your website and important content, should you need to restore your website after a technical failure.
Pingdom
Pingdom is probably one of the best known website monitoring tools available today. This nifty tool has grown to become the market leader by offering a wide range of website monitoring solutions in an easy and user friendly manner.
Pingdom not only alerts you when you site is down, it also lets you know when your site is experiencing speed and performance issues, so that you can quickly resolve the problem before it affects your business. Alerts are sent via email or SMS, depending on your specific preference.
Pingdom is not a free tool, but it is also inexpensive. They also allow you a free 14-day trial period so that you can try the software before you buy.
2. Uptime
Uptime is another high quality, user friendly website performance monitoring tool that allows you to keep an eye on the performance of your website so that you can know immediately when it is experiencing issues.
Uptime is the ideal tool for any type of online operation, and currently has hundreds of clients ranging from SMBs to Fortune 500 companies.
Uptime offers various monitoring packages at different prices with the lowest starting from USD$8 per month. With this plan, you can monitor as many as 20 sites at 60 seconds intervals. Plans contain extra features like unlimited API calls, SSL/Port monitoring, third party integrations, and virus and malware scanning.
First time users can try the platform by signing up for the 21-day free trial across all packages, and the Uptime website also have three free tools that can give potential customers an idea of what to expect when they purchase a plan.
3. Uptime Robot
Uptime Robot was designed as a free website monitoring solution for people looking for a free monitoring suite. Launched in 2010, the developers of Uptime Robot has promised that Uptime Robot will remain free for life, only adding prices for premium features they intend to add in the future.
Uptime Robot will check your website for performance issues every five minutes and let you know if your site goes offline. Uptime Robot is the ideal monitoring solution for small websites or budget conscious operations, and even though it works well for basic monitoring, it lacks some of the advanced features you will expect to see in most monitoring tools.
Additionally, unlike other website monitoring tools that have multiple servers in different locations (in some cases, up to 50) for site monitoring, Uptime Robot has only a few monitoring servers in certain parts of the world, with the main monitoring server in the USA. Regardless of this small downside, the results you will get from this tool are worth its free price.
When you create a free account, you will also get two months logs, this will come in handy for knowing how your site has changed over time.
4. Site24x7
Site24x7 is a very powerful website monitoring tool that can monitor performance on thousands of websites and servers simultaneously. This is the ideal solution for large websites and enterprise applications that want to monitor and troubleshoot applications, network infrastructures and serves, including cloud solutions.
From its features, you can tell that Site24x7 will be on the expensive side but the cheapest package in this solution allows you to simultaneously monitor 10 websites or server applications. This enterprise tool offers real user monitoring and a host of other advanced features for customers who want them.
5. AppDynamics
AppDynamics is another monitoring tool designed for enterprise customers. AppDynamics comes with a complete set of advanced features including customised alerts, analytics, reports, and an advanced user dashboard. This tool has a high rate of positive reviews from customers who have used it to monitor the performance of their online applications.
AppDynamics is ideal for large websites, enterprise solutions and IT professionals, however, it is expensive and mostly out of the reach of SMBs. It can also be quite pricey for a number of enterprise organisations. That said, this is one of the best online application monitoring tools for businesses.
Conclusion
To a very large extent, the success of your online venture is tied to the performance of your online application, therefore it is in your best interest to see that your website and online applications are functioning optimally. With the right site monitoring tool, you can sleep in peace, knowing that you will be the first to know when your site needs attention.