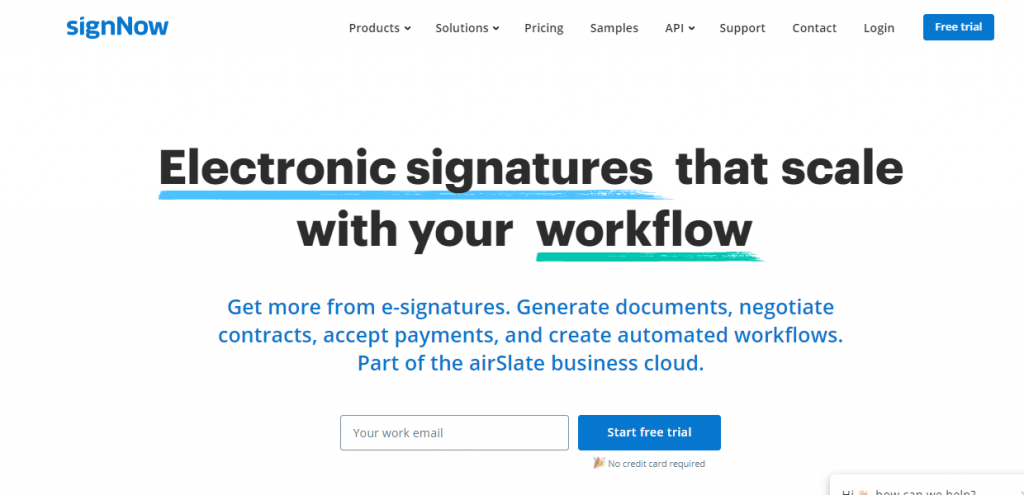 A direct flight from San Francisco to New York takes 6 hours and costs from $300. Do you really want to spend so much time and money on signing contracts with partners? An electronic signatures is a new technology that can significantly reduce your company's time and money costs. This way, you can focus more on product quality and finding new customers.
How Does It Work?
An electronic signature is an equivalent of the manual way of signing. It performs all the functions of a handwritten one. The main aim of an e-signature is to confirm your identity and agree with the content of the document. As more and more documents are transferred to electronic format, electronic signatures are gradually replacing handwritten ones.
You may create an electronic signature in the following ways
Draw your signature with the help of a finger or stylus
Create it by using your mouse
Perform it on the sheet of paper, then scan it and upload it to your device
Type your initials or name on the keyboard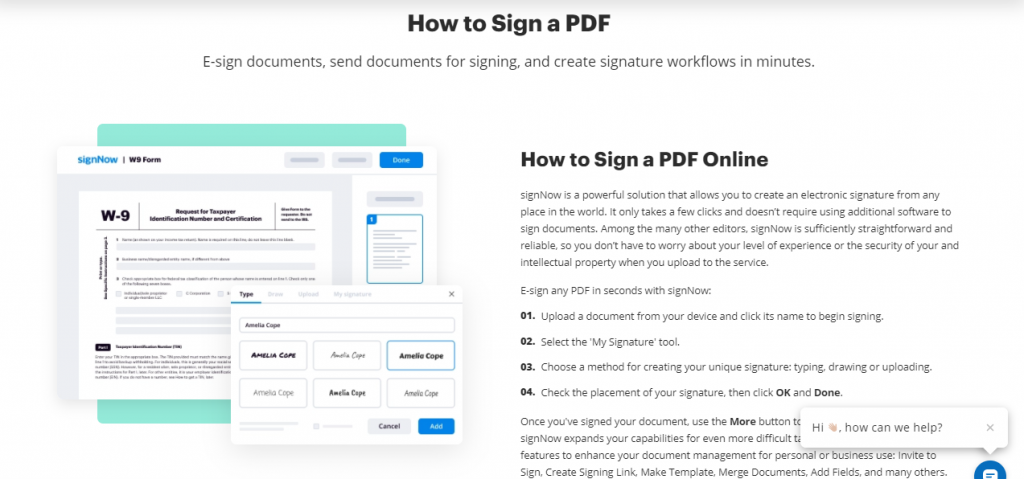 After you have created an e-signature, you may easily implement it to the necessary document. Just open the file you need and download the signature to the signing fields. It will take no longer than 5 minutes but will save a lot of time further.
The Legacy Issue
The electronic signature technology is officially accepted in over 30 countries in the world, such as
Australia
China
Costa Rica
Croatia
Ecuador
India
Japan
Mexico
New Zealand
Peru
Russian Federation
Slovenia
Spain
Turkey
The United States
It makes all the documents with e-signing legally binding and acceptable in court.
In the United States, several laws accept an electronic signature. The broadest is the Uniform Electronic Transactions Act, which validates the e-signature in 48 states. Certain details and definitions of laws may vary slightly from state to state. So, if you want to study all aspects in more detail, read carefully the laws on electronic signature.
Some Myths about Electronic Signature
Many people are skeptical about the introduction of an electronic signature as they have heard many myths about this technology. Let's dispel some of them.
You have to possess special skills to use it. This is not true. Almost every customer can easily find out how to implement an electronic signature. The interface and processes are simple and intuitive. Even if you cannot figure out something, address the customer support service anytime, and quality employees will help you.
Electronic signatures are very expensive. On the contrary, it is much cheaper for a company to use this signing type. You do not have to spend money on the paper itself, as well as on scanning, copying, archiving. Also, there is no need to use postal or courier services. An average electronic signature pricing plan costs just from $10 to $20 per month.
Electronic signatures are not secure. This is wrong. Most providers reliably protect all the data of users. When someone reads, views, or changes the file with your signature, you immediately receive a warning notification. Secure Socket Layer sends all the information in encrypted form. Only the server of the provider can detect these data. Cloud archiving feature allows you to place data on well-protected servers with 2-factor authentication. Thus, you may be sure about their safety.
A Quality Platform
To take the biggest advantage of using an electronic signature, you have to choose the provider precisely. SignNow is a trustworthy service that, for over a decade, provides e-signature technology all over the globe. It is greatly pleased by millions of customers on the reputable reviewers (Capterra, Trustpilot, G2).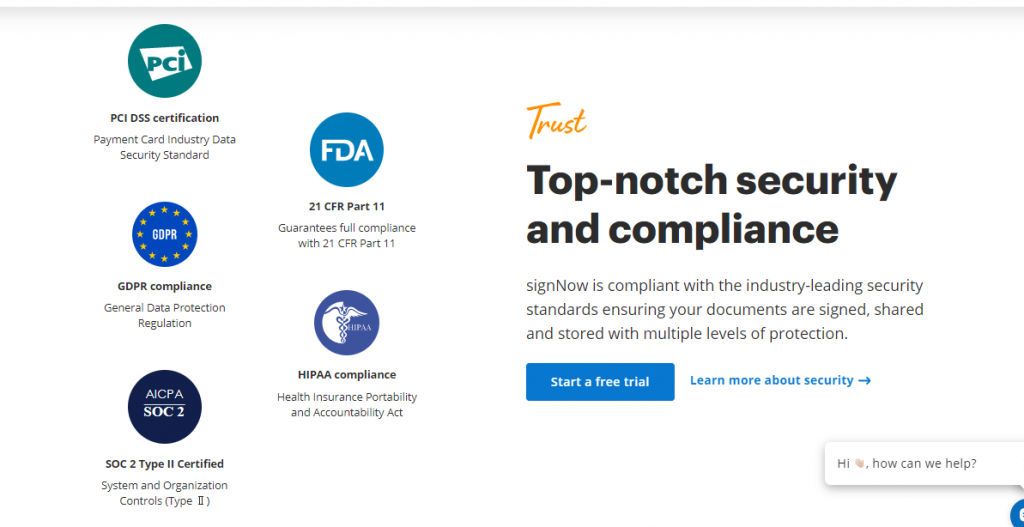 The quality is confirmed by numerous awards and certificates such as:
Top 50 products for sale 2020
Top 50 fastest growing products 2019
Enterprise top 25 software G2 Crowd 2016
PCI DSS certification
GDRP compliance
21 CFR Part 11
HIPAA compliance
The Main SignNow Benefits
SignNow has a lot of advantages that set off this resource among competitors. So, let`s list them:
Huge professional experience
Numerous certificates of protection and security
Easy navigation
Around-the-clock friendly customer support service
Convenient mobile application for both Android and iOS devices
There is no need for your client or partner to download an app to sign a file
Numerous ready-to-use templates
History tracking
Exclusive branding
Bulk invite feature
Payment fillable field option
Cloud archiving
SSL ciphering
Free 7-day trial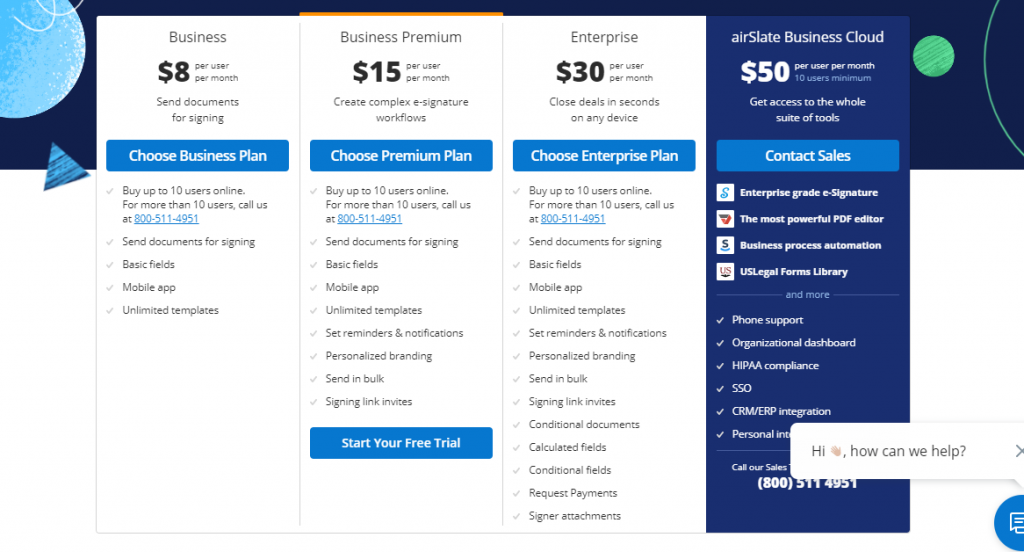 In addition to such a wide assortment of benefits, SignNow offers very attractive pricing. It consists of 3 levels. You may choose the one that best suits the size and needs of your business. The first one is called Business, and it costs just $8 per one user per month. This is considered one of the cheapest plans on the market. The second, named Business Premium, costs $15, and the last, Enterprise, costs $30 per month per one user.
The Business includes all the basic features that you need for signing. The Business Premium offers an extended Business package with additional options. The Enterprise is the broadest, and it offers more than 25 exclusive features. With it, even the most tempted users will find all they need.
Conclusion
The introduction of an electronic signature may bring your business status to a brand-new level. It significantly reduces time and money spending and allows you to attract more foreign customers. The main point is to choose a reliable provider with all the necessary features and quality protection of data. Get used to this modern technology, and you will open new business scopes!