The lockdown has catapulted the rise and popularityof online poker games and tournamentsas newcomers are showing immense interest due to the combined excitement of learning a new skill and winning real money from their comfort couch. These days, online poker tournaments are raging all over the internet and the excitement is almost insatiable.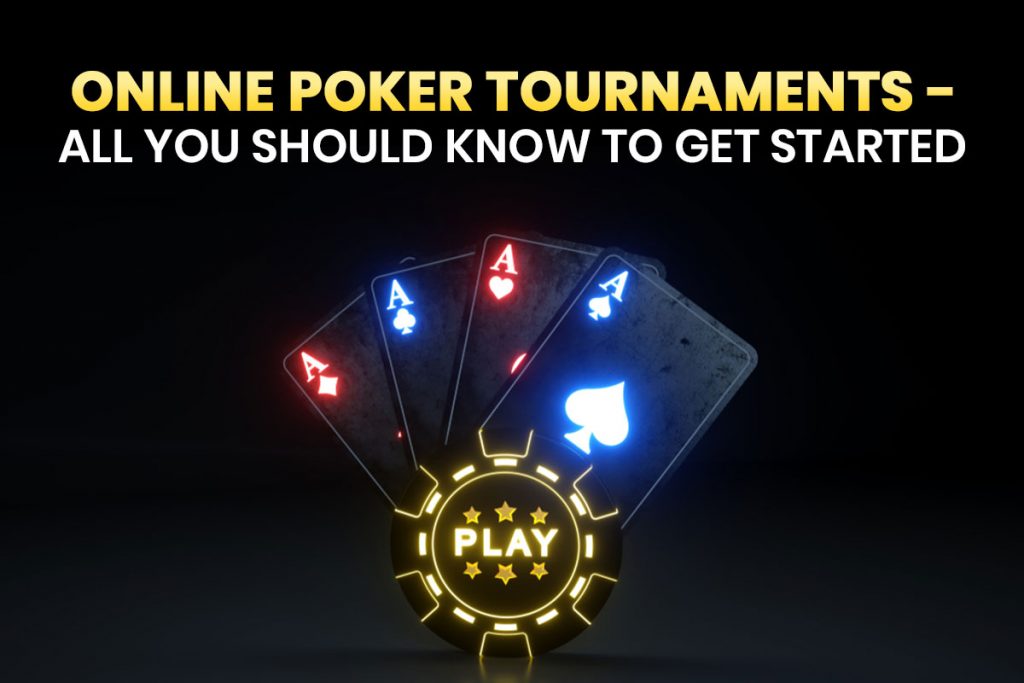 The real fact to consider here is to examine all the angles surrounding the game and take an informed decision before you play for real money. The prospective of playing online poker tournaments seems humungous but only the correct approach can help you profit in this game.
Here are some important things a new player must know in order to step in the world of online poker and play the right games that could be worthy of your skills, money and time.
Online poker tournaments: Key Features
Tournament format
Online poker sites in India feature a variety of game formats and structures in poker tournaments and each game has unique effect on the gameplay. Some popular online poker tournament types are free tourneys, Turbo, Progressive, Win the Button, Knockout, Bounty, Satellite andMulti-table tournaments.
All these poker tournament types feature different game structures- such as rising blind levels, prize money distribution, timings and so on. One needs to carefully select the format that resonates not just their style of play but also their skillset, experience and reason of playing a specific tournament.
Buy-ins
Buy-in is the entry fee that online pokersites charge for participation in a poker tournament. It ranges extensively from just one rupee to thousands of rupees for different online poker tournaments.
One should not beat the gun just by checking the prize pools but should take due time and take baby steps when playing poker for real money. Study the game thoroughly, play as many free games as possible and move up in stakes gradually so that you can place your stakes in proportion to your skill set and experience.
Dedicated Bankroll
Continuing the same point further, a dedicated bankroll is imperative if you wish to play online poker for real money. You must have a dedicated bankroll for the game that should not be tampered or used for any other purpose. Try not to withdraw your bankroll for sundry jobs.
Having a committed bankroll also helps you move up in stakes and work on your game without pressure. A dedicated bankroll also offers the much needed cushion while playing an online poker tournament when you are in a tight spot and not having enough money could hinder your decision making process.
Tournament duration
Online poker tournaments often last for several hours especially when you are playing low stakes tournaments with huge number of entries. They can be extremely time consuming, hence, one must play with a fresh and a balanced mind so as to maintain focus throughout the game. Patience is another attribute you should develop when you decide to play poker tournaments of any nature.
Crazy Swings
A common occurrence in online poker tournaments is variance. Unfortunately, the variance is even higher in low stakes due to the presence of a higher number of players. The swings are overwhelming as many recreational players in this range often call or respond to your All-ins with ridiculous holdings!
At times like these, due to the heightened unpredictability of outcomes, you might run worse than you could possible imagine. At times like these, your bankroll shall save you.
So, now you know the vital features of online poker tournaments, let's check out some latest tourneys that could be just the perfect game for you.
PokerBaazi: Poker tournaments starting at INR 50!
One of India's leading online poker site called PokerBaazi has released another fresh edition of the popular classic series for micro/low stakers on its poker app. It is the Baazi Grinders Series that's running live on PokerBaazi from 17th-23rd August. Here are the highlights.
Baazi Grinders Series
A total of 35 online poker tournaments running for a week
Monster prize pool of 45LAC+ GTD
Very Affordable buy-ins starting at INR 50 and goes as high as INR 2500 for high value tournaments
Separate Leaderboard prizes for top finishers
If these opportunities from such online poker sites strike the right chords for you, feel free to max out your share from these incredible tourneys and climb higher in the race for glory.